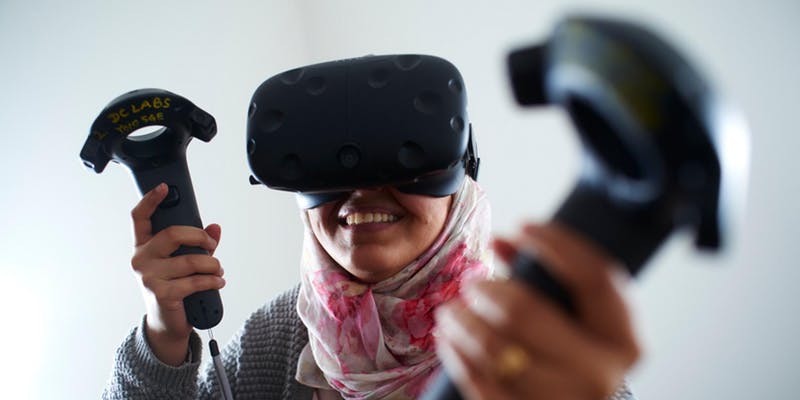 Join us for an exciting event as part of We Are Robots 2018!
We are thrilled to bring to you an event combining a panel with four wonderful speakers.
Confirmed speakers:
Amelia Kallman
http://www.ameliakallman.com/
Amelia Kallman is a leading London futurist, speaker, and author. As an innovation and technology communicator, Amelia regularly writes, consults, and speaks on the impact of new technologies on the future of business and our lives.  She is an expert on the emerging risks of The New Realities (VR-AR-MR) having recently completed authoring a cutting-edge report for Lloyd's of London.
---
Alexander Parsons
http://alexparsonsmusic.com/
Alexander is a musician and composer, known primarily for his work in film and broadcast television, and based in London. In 2017, Alexander became a member of the newly-founded international collective, Miro Shot, in which he plays his electric violin and Eurorack synthesiser, as well as composing orchestral arrangements. In May 2017, the band held a three-day residency at the Institute of Modern Art, in Amsterdam, in the world's first multi-sensory live VR and Mixed Reality concert.
---
Daniel Potter
https://www.warsnare.com/
Dan is a music producer, composer, multi-instrumentalist, teacher, DJ and experimentalist.  He fuses new technologies, live performance and his imagination to challenge ideas of format, the role of the audience in live music and the purpose of music in our everyday lives. From DJing and producing electronic music to composing and performing Classical music, studying music at Goldmiths and The Royal College of Music, organising a multitude of events and parties, he has a huge appetite to work and collaborate with others and an openness which is clearly embedded into the music that he creates.
Dan recently released his critically acclaimed debut album 'Warchestra', which combines orchestral instruments, drum machines, synthesizers and vocals and includes collaborations with Kate Tempest, Charlie Stark and other local South East London and Brazilian musicians.  On top of the sold out live shows with his 12 piece ensemble, he produced a full live ambisonic showcase of the album at the Albany Theatre using a 29 channel 360 sound system in collaboration with 3D sound specialists 'Call & Response".   He is currently working on a new album, a 360° immersive opera and curating a London 3D sound festival for April 2019.
---
Abi Wade
https://www.abiwade.com
One half of the project Gestalt – An organized whole that is perceived as more than the sum of its parts.
A collaborative 'Audio Visual' project directed & curated by composers Joel Wells & Abi Wade; With a sole focus on creating experimental music works and soundscapes, which have an intrinsic relationship to visual art.The duo have a passion for collaborating with other visual artists and musicians, exploring alternative ways of creating music, crossing multiple genres, media, culture and new technology.
---
Registered AES members will be given one free drink token redeemable at the on-site bar.