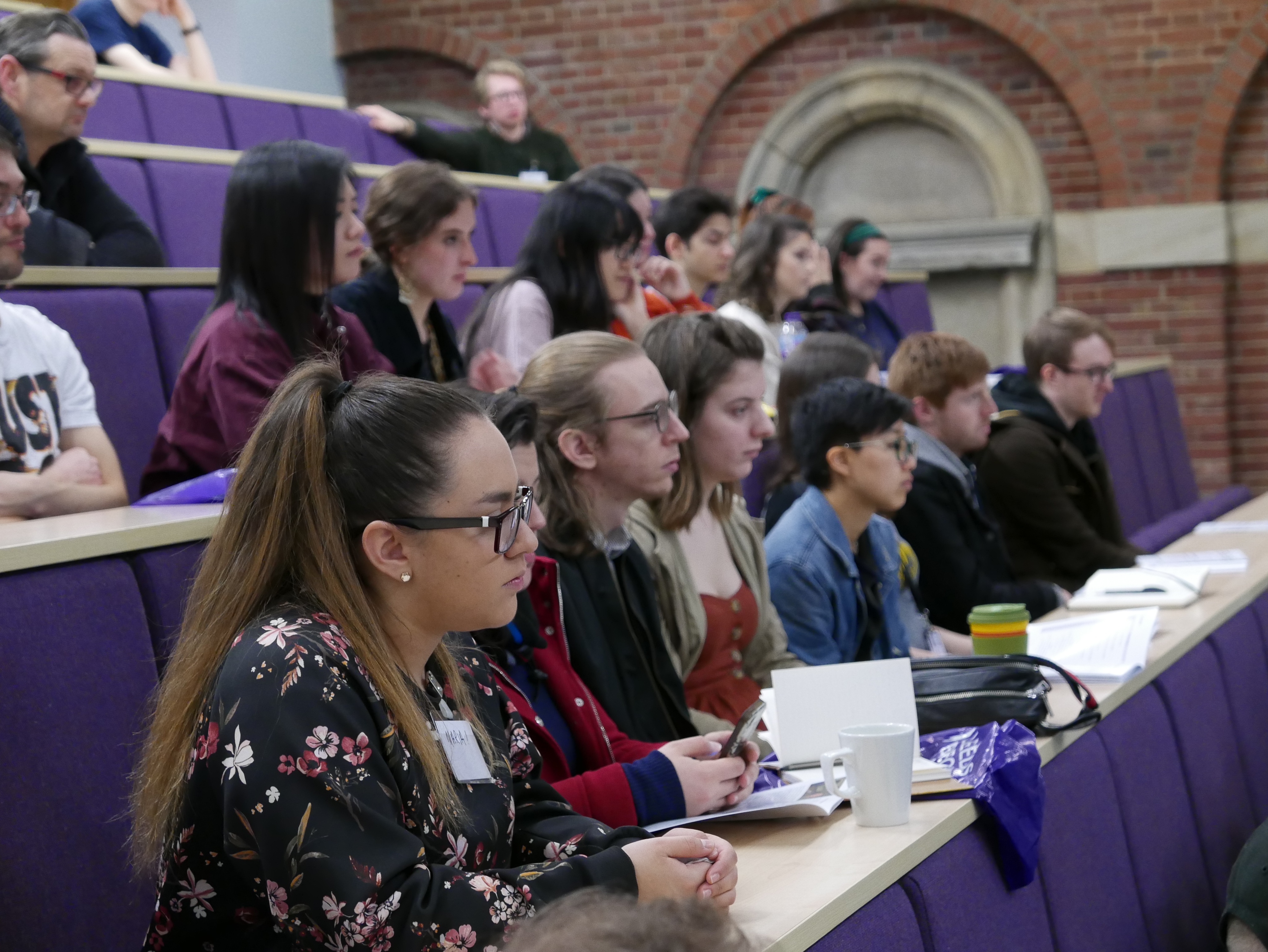 Student Membership
Being a Student Member of the Audio Engineering Society has never been more important, as technology whips forward and many segments of our industry literally reinvent themselves. A successful career in audio must be built on future-proof knowledge and skills, supported by a community of professionals who share your passion for audio and commitment to the highest audio quality.
Audio Engineering Society Student Members receive a number of freebies and exclusive deals from world renowned audio companies. Join the AES today, connect to the greatest professional and educational audio network and make use of the exciting benefits offered by our partners!
For details of student member benefits please go here. To join the AES as a student member use the 'Join AES Today' link above.
Student Sections
We have 2 student sections inthe UK run by students for students. Please see the links below.
Up Your Output!
Up Your Output is our annual student event organised by the AES UK Section for our Student Members.
Student Delegate Assembly
The Student Delegate Assembly (SDA) is led by four AES student members, elected by their peers to represent over 4000 AES student members around the world. There are two regions, North/Latin America, and Europe/International, and each region is represented by a chair and vice chair. Elections take place at the SDA-2 meeting at the American and European conventions, and the Chair of the AES Education Committee oversees and advises on the activities of the SDA.
Jobs And Careers
The AES Jobs page has a wide range of exciting opportunities.
Keep In Touch!
Please follow the AES UK Section via our Facebook page and Twitter feed.