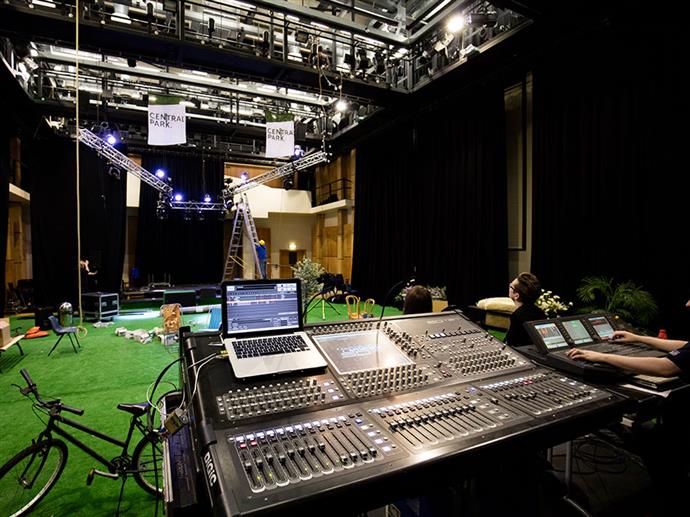 Register here: https://www.rcs.ac.uk/boxoffice-event/eventid/157004-Theatre-Sound-Assembly/
Ever wondered what a Theatre Sound Designer actually does? Well now is your chance to find out. The Royal Conservatoire of Scotland, in collaboration with the Audio Engineering Society Scotland and Soundgirls, is pleased to invite you to a series of workshops for aspiring sound designers.
Led by industry experts, these informative workshops will introduce you to cutting edge concepts and methodology surrounding theatre sound production.
Introduction to Sound Design for Theatre
Led by sound designer, voice actor and award-nominated voice demo producer, Kirsty Gillmore, this introductory course will outline the role of the sound designer followed by a discussion of the sound process.
This workshop will cover:
▶ The role of the sound designer
▶ From rehearsals to previews: the theatre sound design process
▶ Musicals, plays, opera and beyond – the different strands of sound design and how to approach them
▶ Transitioning into theatre sound design from other sound disciplines
Sound Design and Music for Outdoor Events
Award winning sound designer Kev Murray will lead a workshop on sound design and music for outdoor events.
This workshop will cover:
▶ Creative overview of the the site
▶ Creating the content for the event
▶ Practical and physical design of the site
▶ Working with other external creative teams
Microphone Fitting for Musical Theatre
With over a decade of experience of working in Musical Theatre in the West End, on national and international tours, Clare Hibberd will discuss the use of microphones within a musical theatre production.
The workshop will cover:
▶ Working in a Musical Theatre Sound Department
▶ Practical mic fitting activities
▶ Tricky situations and problem solving
▶ Ideas to try on your next show
The Sound of Spaces: Ambience and Location in Theatre
With nearly ten years experience as the National Theatre of Scotland's Head of Sound, Matt Padden will discuss the sound of sound within theatre.
This course will cover:
▶ How sound fits into the dramatic world of the play
▶ Putting sound in 'the right place'
▶ Juxtaposition: 'wrong places' and dramatic impact
▶ Making the most of inattention