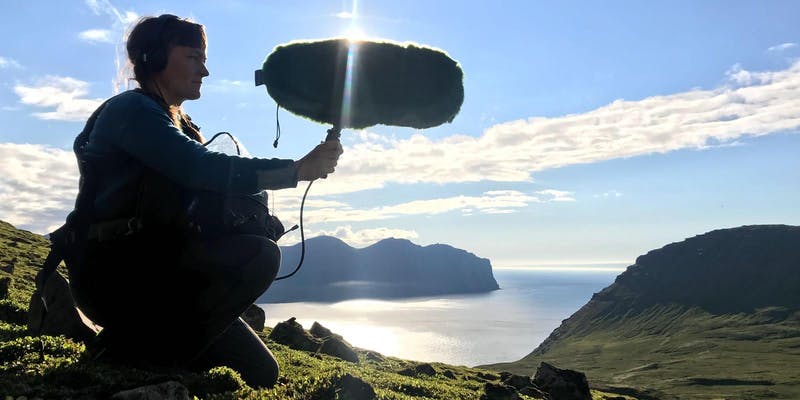 Date: 23rd January 2019
Time: 18:30
Venue: Department of Theatre, Film and Television, University of York
Ellie Williams is a field Sound Recordist specialising in wildlife documentaries.She has worked for the BBC Natural History Unit for 16 years, first in Production then as a freelance recordist. She is currently working on BBC2's 'First Year on Earth' series which has taken her to an ancient monkey temple in Sri Lanka, the wildlife-rich Samburu National Reserve in Kenya and the remote fjords of Iceland.
During her career in wildlife television she has camped in deep snow, climbed her kit up mountain ridges on the edge of the Arctic Circle, followed fluking sperm whales and waded knee-deep across a crocodile inhabited river.
Ellie has always been fascinated by sound – from recording with her father's dictaphone as a child to gigging in bands and working on stage at festivals.
"I don't think I'll ever lose the child-like wonder that I feel when listening to the world through headphones. Everything becomes hyper-real – the rushing of a waterfall, the deep rumble of an elephant, the warmth of the human voice. My mission is to accurately and creatively capture location sound and in doing so help immerse the viewer into the world of the film, adding authenticity and depth to the moving images".
To register to the event please visit our Eventbrite page.