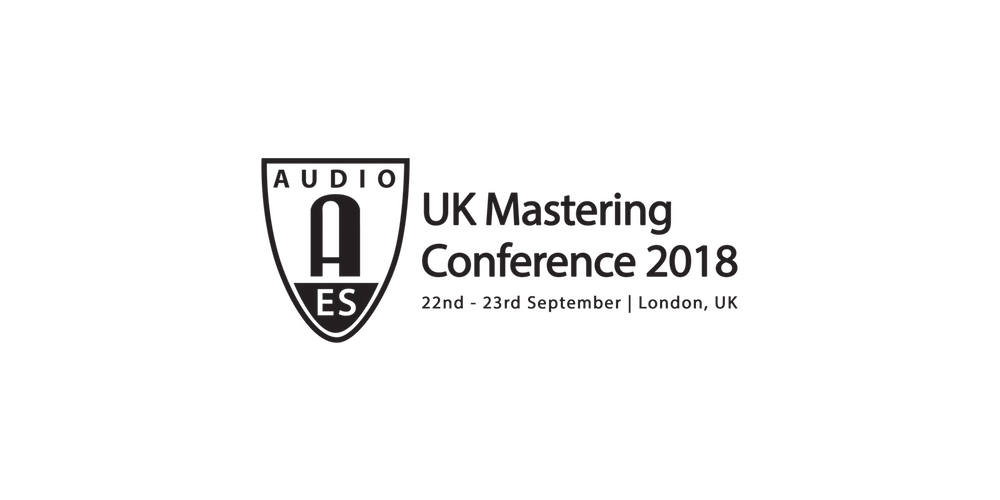 AES UK Mastering Conference 2018 (AES:UKMC'18)
Welcome to the UK's first dedicated audio mastering conference brought to you by the newly formed Audio Engineering Society Mastering Group. The two day conference will bring together both practitioners, manufacturers, producers, academics and enthusiasts together to discuss and share concepts, ideas and practices in mastering with each other. Keynotes include several Grammy winning engineers and manufacturers. Sponsors include the likes of iZotope, Sadie, Prism, Crookwood amongst many others, many of whom are speaking at the event. For more information see below or visit www.aesmasteringgroup.org
CONFIRMED Keynote speakers:
DARCY PROPER | WISSELOORD MASTERING
GÜENTER LOIBL CEO | REBEAT
MANDY PARNELL | BLACK SALOON STUDIOS
DAVID BELL | WHITE MARK LIMITED
MIKE CAVE | LOFT MASTERING
CRISPIN HERROD TAYLOR | CROOKWOOD
Sponsors include:
Sonnox
ATC Speakers
Prism
Acustica Audio
Dangerous Music
iZotope
Crookwood
KEF Speakers
MQA
PSI
PMC Speakers
Registration & Fees
The registration fee will be £125 for non members, £70 for AES members. Members of the MPG, BASCA and MMF can register for £90 by emailing mastering@aes-uk.org with proof of membership.
Location
AES UK Mastering Conference 2018 (AES:UKMC'18) is hosted by the University of Westminster at their Regent St campus in Central London. London is at the heart of the UK and Europe's music industry, providing a `thriving network of creative artists and technology innovators, as well as being the focal point of the music industry's business economy. Being hosted in London enables some of the world's most innovative individuals and organisations to engage with the conference and share discussions around mastering and post production.
Full venue, accommodation and travel details are available at the conference website – www.aesmasteringgroup.org